Explore our store from the comfort of your home
Our Berners Street store has had the VR treatment so you can take a 360° tour around the store…and claim your VR viewer!
Whilst our store in Fitzrovia, London is closed during lockdown, we know that buyers may need inspiration to choose uniforms and, if you're not in London, you're unlikely to have visited our store at all. So, in collaboration with AVR London, we have launched an amazing 360° virtual tour of our shop, just click here: avr.london/360/dennys/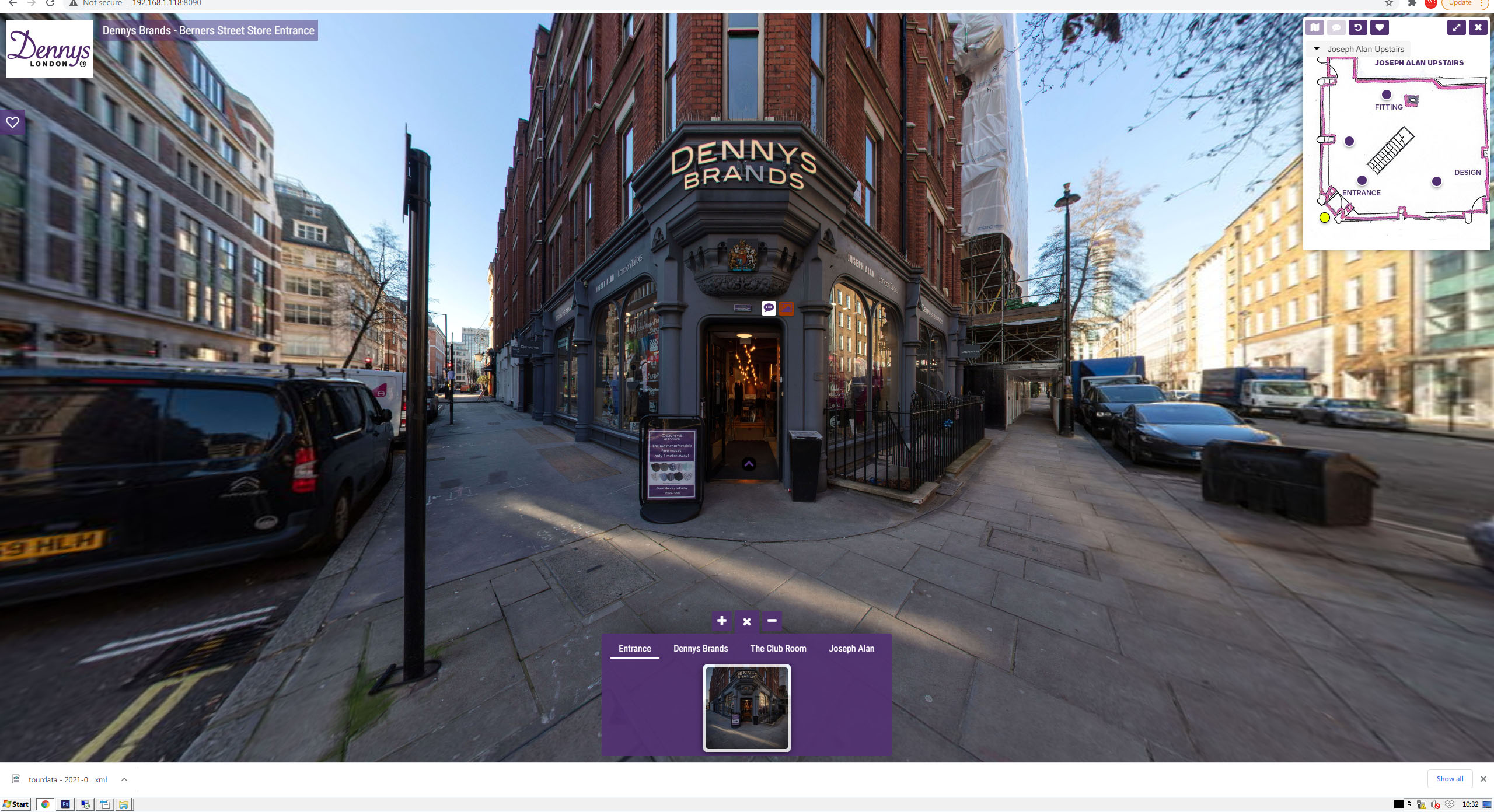 Dennys Brands Virtual Store Front
From the comfort of your own lockdown living room, you can explore the huge range of kit available at Dennys Brands. From Joseph Alan suiting, shirts and accessories upstairs to Dennys London, Le Chef and AFD hospitality clothing downstairs. There you will also see the Originals range (based on some of Dennys historic, iconic patterns), a huge range of professional knives from many top brands plus aprons and professional footwear for the kitchen. All available to buy at a click of a button or call for bulk discounts.


Situated on the corner of Berners Street and Eastcastle Street, opposite The Edition and next to the Sanderson Hotel and five minutes' walk from Oxford Street or Tottenham Court Road stations, Dennys' location is great for anyone wanting to look at a complete range of workwear and hospitality clothing.

'We look forward to welcoming you virtually and to welcoming you back in person when we re-open.'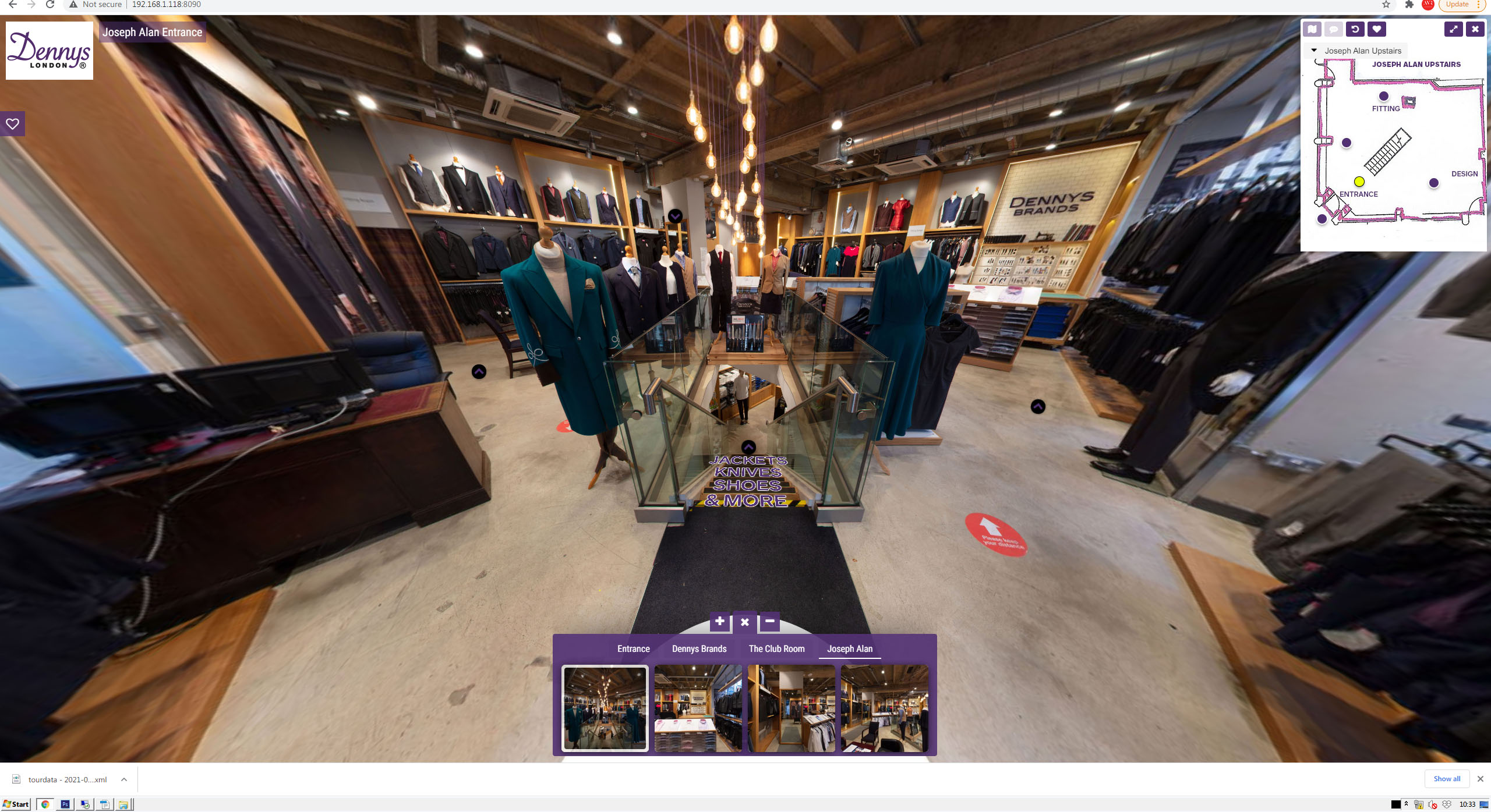 Dennys Brands Virtual Entrance
The 360 can be viewed by phone or laptop but, for the best experience, try viewing it through a Virtual Reality Viewer. Dennys has 200 to give away – just contact marketing@dennys.co.uk or message us on Instagram at @dennysbrandsuk
Please note, when using the VR viewer, click the ... at the bottom of the page, and select the viewer icon for our optimised version.
Dennys digital doors are open! It's time to get ready for reopening and nothing says 'Welcome' better than a smart new uniform.
VIEW OUR VIRTUAL STORE HERE: avr.london/360/dennys/