Sustainable Workwear
Sustainability requires products that are ethically produced and durable.
For over 30 years, Dennys Brands fabrics and garments have proven their durability. Quality is paramount to us and we are proud of what we make
and how we make it.
ENVIRONMENTALLY SUSTAINABLE MANUFACTURING

We work closely with our factories to find sustainable methods of producing our garments right through the manufacturing cycle from farmer to finished garment. Where possible, we use cloth produced locally to the factory to reduce transport emissions. We work with our supply chain to develop market-leading fabrics using recycled materials, to reduce the amount of water used to grow crops, avoid soil erosion, reduce waste from the dyeing process, and source environmentally-friendly fastenings.


DURABILITY

We are constantly developing and designing fabrics and garments that will endure the rigours of professional use. Making clothes that last not only saves money for the consumer, it also reduces the amount of waste, water and energy. In other words, the less we make the less we waste. In addition, we offer all our customers a 25% recycling discount. Simply return your old Dennys jacket to our Berners Street store and we'll give you 25% off a new one and take care of recycling the old into something new. Read here for more information.



WORKING IN PARTNERSHIP

We have excellent relationships with our overseas and UK manufacturers. Our garments are thoughtfully produced and manufactured in factories which offer equal opportunities and are socially responsible employers. We audit our factories and are proud of the groundbreaking measures they are taking to maintain high standards of staff welfare. Their working conditions and equal opportunities exceed local requirements and many beneficial initiatives have been introduced. We know exactly where and how each of our garments is being made.
The

,

and

names are well known and respected in the hospitality industry, we have been around for a long time, so we know how to get it right!

Made entirely of plastic bottles, our 100% recycled polyester garments are environmentally friendly and sustainably manufactured. Our eco-friendly fabric is made via a process of spinning recycled plastic bottles (PET plastic waste) into yarn. This process not only reduces the amount of energy used and co2 emissions but redirects plastic waste from landfill.

We currently have over 18 product ranges in 100% recycled polyester.
Each plastic bottle is subtly different which may mean an occasional difference in shade. This is a positive indication of a recycled garment and is one step towards helping our environment.
The fabric is easy care, easy wash, long lasting and comes in a wide range of vibrant colours and classic styles.



We love our new label, it just sums it all up!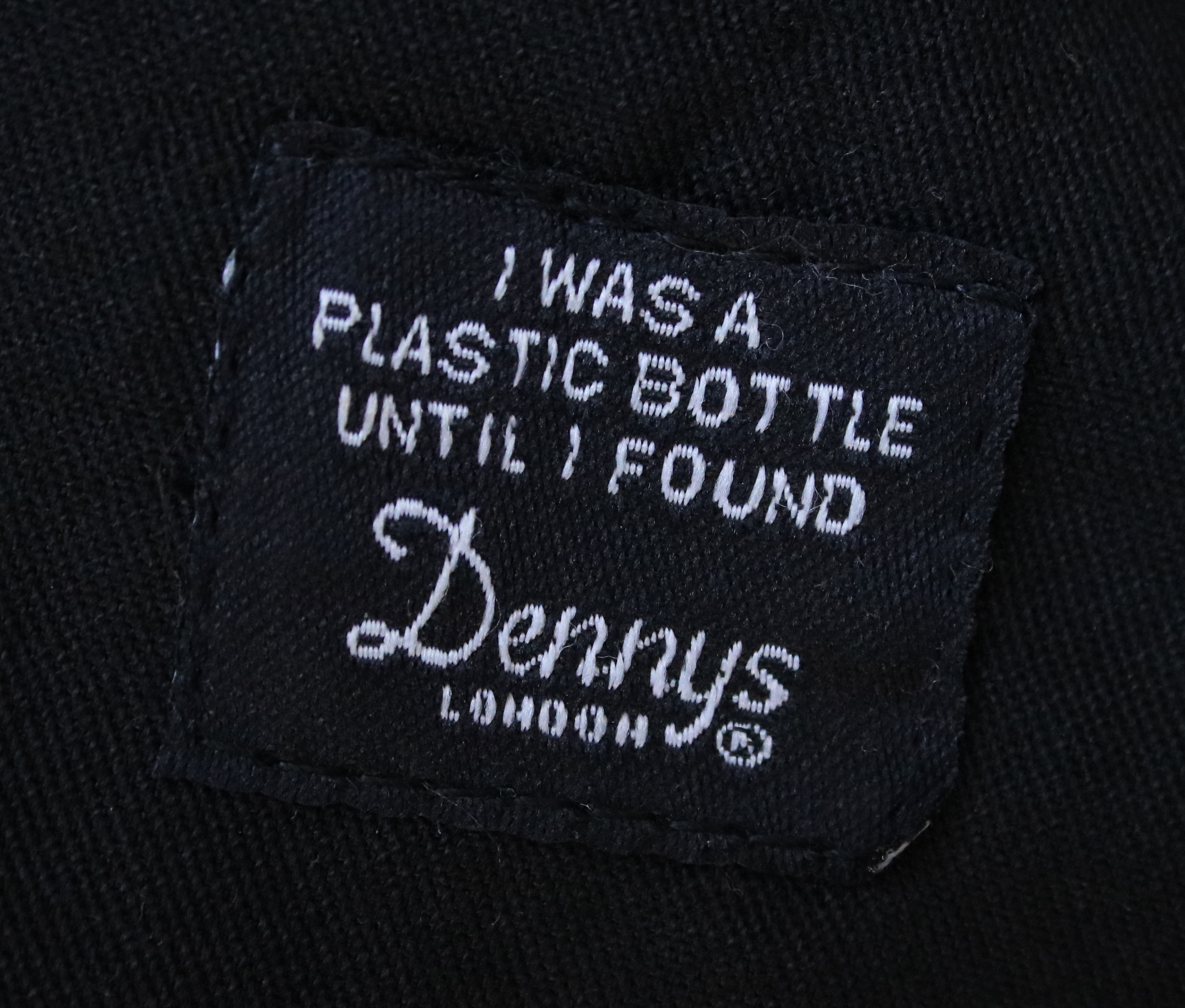 Colours that can cope!
We all love our colours and want that vibrancy to last and last. The robust nature of Hospitality throws everything at us to prevent this.
We use best quality dyes that can stand up to multiple washes and most are bleach resistant.
Our fabrics are 'kind fabrics'
We are proud that since 2008, all our fabric manufacturing has achieved the Oeko-Tex Standard 100. This standard evaluates and screens for any harmful substance present within processed textiles that will come into contact with consumers.
One of our major manufacturers is in the process of obtaining GOTS (Global Organic Textile Standard) and GRS (Global Recycling Standard) certification. A major achievement which shows the commitment we all have to a greener future.
Eco Packaging
Everything from labels, packaging, cartons, shipments - to office stationery is environmentally friendly. Reduce, reuse and recycle is our motto.
Currently 48% of the boxes we ship to customers have been reused from suppliers or packages which have come in to our warehouse. The remaining 52% we are aiming to source as close to 100% recycled cardboard as possible.
The mailing sacks and plastic bags we use for customer goods are 100% post consumer waste recycled, and made in the UK to help offset travel costs.
Our plastic strapping and paper tape which is used for shipped boxes is recyclable.
We have plans to move to recyclable pallet wrap by the end of 2022 - watch this space!
Embroidery Thread
The latest change (2022) to our sustainable range is our new recycled polyester embroidery threads, so you can have your recycled garments embroidered with the same care for sustainability. This range of threads are made from 100% recycled plastic bottles which have been shredded, melted, and extruded into this range of threads.
Available in a fantastic range of popular colours, our recycled polyester threads remain radiant and robust wash after wash.