Dennys Brands Corporate Social Responsibility
Dennys Brands is committed as a business to behave ethically and contribute to economic development while improving the quality of life of our workforce and their families as well as of the local community and society at large.
We are accredited with Quality Management System ISO9001 and, as Royal Warrant Holders, are continually reviewing our systems and procedures to ensure that we act in an environmentally and socially responsible manner across all of our business activities.
This includes review of our operations - locally and globally for:
Environmental impacts – energy, material, transport emissions
Social impacts - labour standards, human rights, community support
Raw materials – responsible sourcing and traceability
Carbon footprint – energy, renewable energy, waste
Water consumption & quality
Employees – welfare, training, equal opportunities, ethical policy, health & safety
Suppliers – We have established criteria for approved suppliers with regular reviews and quality audits. All factories to have minimum Oekotex / ISO9001 in place.
Dennys Brands is keen to improve our Corporate Social Responsibility and this statement and its values will be reviewed on a regular basis. We encourage new ideas from employees on areas where we may be able to improve.
Signed

Nick
Managing Director
Date: 20th January 2017
Copies of our policies on:
Approved Supplier Policy
Bribery & Corruption
CSR Statement
Environmental Policy
Equal Opportunities
Health & Safety
Modern Slavery
The Quality Policy
Sustainability – Environmental and Social Issues
are available on request.
Please contact us T: +44 (0)1372 869018 or E: policies@dennys.co.uk for more information.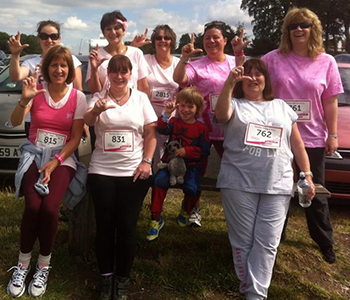 Support Race for Life
---
Dennys Brands is a proud sponsor of The Clink Charity. Dennys' staff are proud to be able to help the charity transform lives through the unique experiences they provide to prisoners.

Today's challenge is that there are 86k adults in prison in England & Wales (82k men and 4k women). Sadly, 49% of them return to prison within the first year of release and for those who serve sentences under 12 months this increases to 66%. The Clink's aim is to reduce the reoffending rate by training offenders; placing them into employment in the hospitality and horticulture industries on release from prison and supporting them after release.

And it works!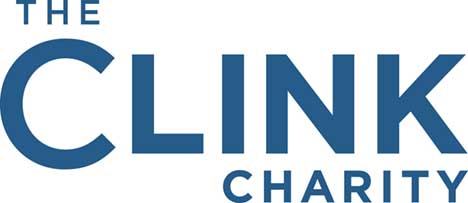 How Does It Work?
Prisoners are given unique training opportunities and are placed into roles located within their prison across 4 sites in the UK. The skills they learn are varied and range from horticulture, to hospitality. These are then broken down into further roles across food preparation and serving paying customers, as an example. The skills taught are specifically chosen so that qualifications, such as NVQs can be gained which in turn make ex-offenders more desirable to employers outside of prison when they have served their sentence.
Where does Dennys Brands come in?
You may well ask! We manufacture and sponsor the embroidered uniforms needed to help make the unique training scheme safe and in turn give the participants a sense of discipline and team belonging.
The results? Reoffending rate is reduced by 49.6%
Once the prisoners have finished their training and sentence, The Clink helps place them in employment through an extensive reach of contacts. The ex-offenders are then mentored to ensure they adhere to the skills and values they have learnt throughout the programme. The results fed back to The Clink have been fantastic, with over 1,800 prisoners trained to date with a reduction in reoffending of 49.6% achieved too. Fewer criminal re-offenders means less cost to society and fewer future victims too.
How can you help us support The Clink?
With 4 restaurants dotted around the UK, you could help support The Clink by booking a table and enjoying a delicious meal. Your meal with help support the system which in turn will hopefully help to lower the re-offending rate in this country. Is your stomach rumbling? Reserve your table!