We are moving!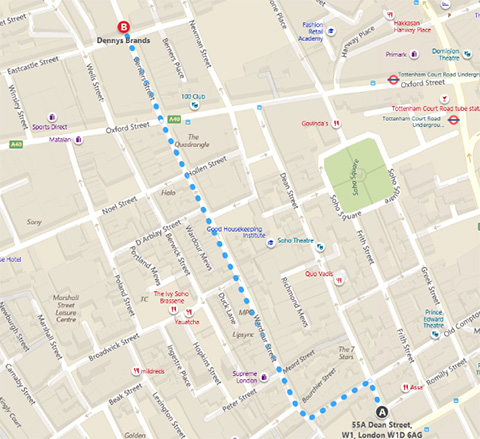 As you may have known, our history spans back for our 175 years to one single shop in Old Compton Street, Soho and we have been present in this area (having moved slightly down the road to our current Soho location) ever since.
Once again, here at Dennys we are doing something new and exciting! Although we have loved our time in Soho and our history is well and truly embedded in the area, it is time for us to move. Our Dean Street store is closing, but this is not the end of Dennys Brands. Our flagship store in Berners Street will breathe some new life in to our company and showcase all we have to offer to uniforms and hospitality.
The change of address should not be much of an inconvenience as it is only a 6-minute walk Dean Street to our flagship Berners Street store!
What to expect
A new knife display with more space for you to view our wide selection
A fitting room for your made-to-measure suiting requirements
Large display windows showcasing a selection of our professional clothing
One space for all our brands
Our outstanding quality of service to remain the same.
Email: sales@dennys.co.uk
Call 44 (0) 1372 377904
Or visit us at our Berners Street store.