Colours to put a spring in your step
After the dreariness and business uncertainties of the last 18 months or so, it is no surprise that Pantone, the global colour authority, predicts for 2022 "enduring and exuberant colours to create a palette inspiring creativity and reinvention". They have selected a truly beautiful range of colours designed to put a smile on all our faces and a spring in our step. Some of our favourite brights from New York fashion week are Skydiver, Innuendo, Harbor Blue and Dahlia.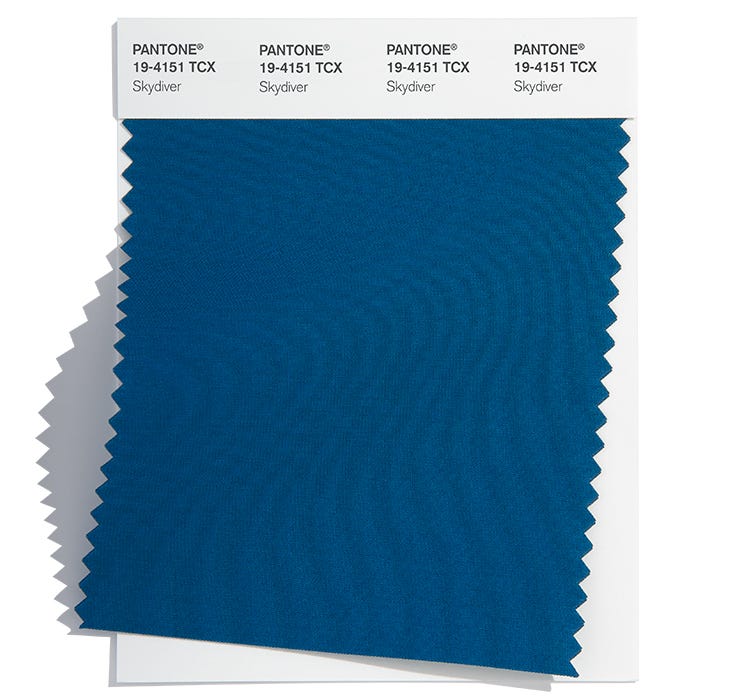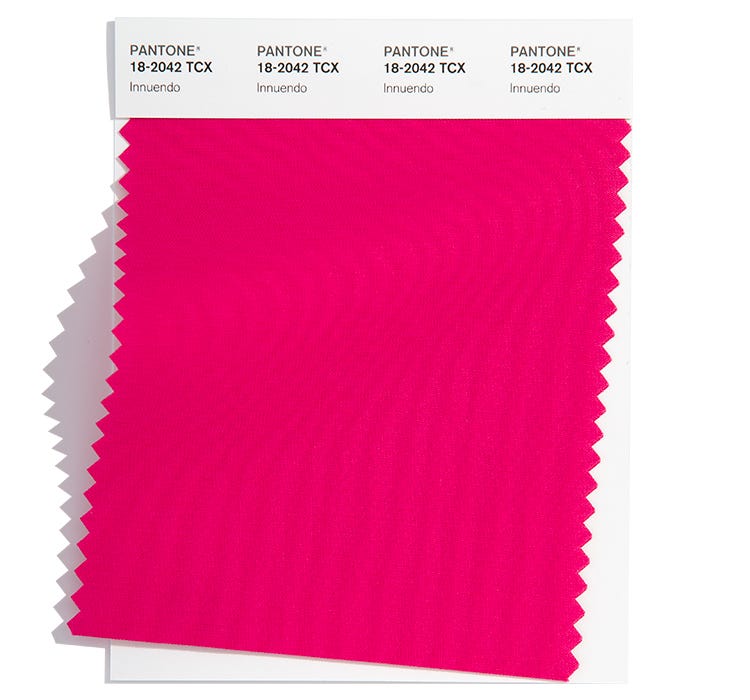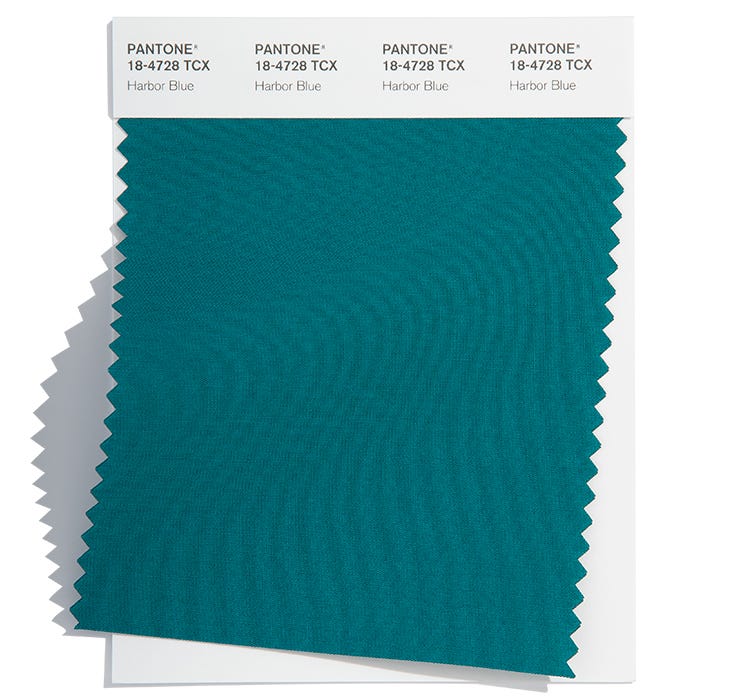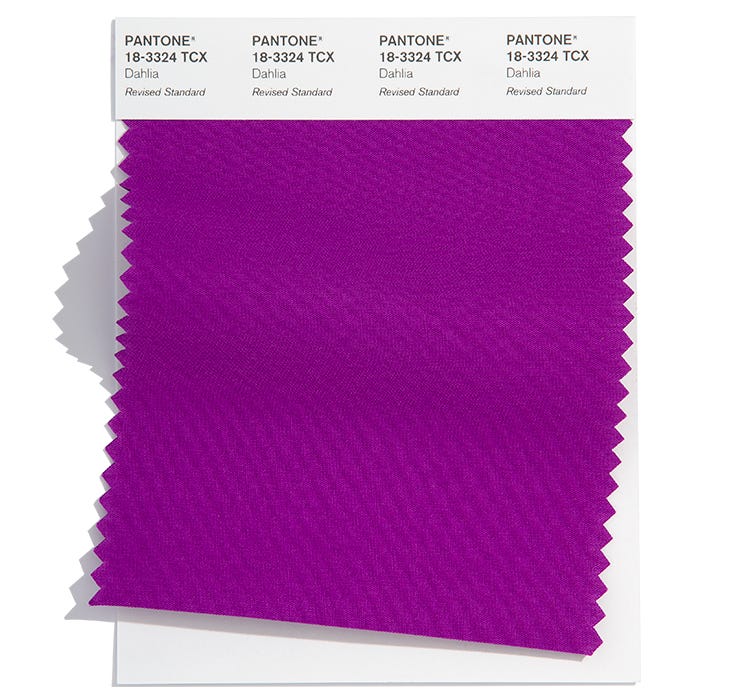 We are pleased to say we are ahead of the curve and have these colours reflected perfectly in our 100% recycled polyester apron range (product code DP200, DP210, DP100, DP110) and our formal shirt range (product code DH904 and DH905). Take a peak and see which you like best!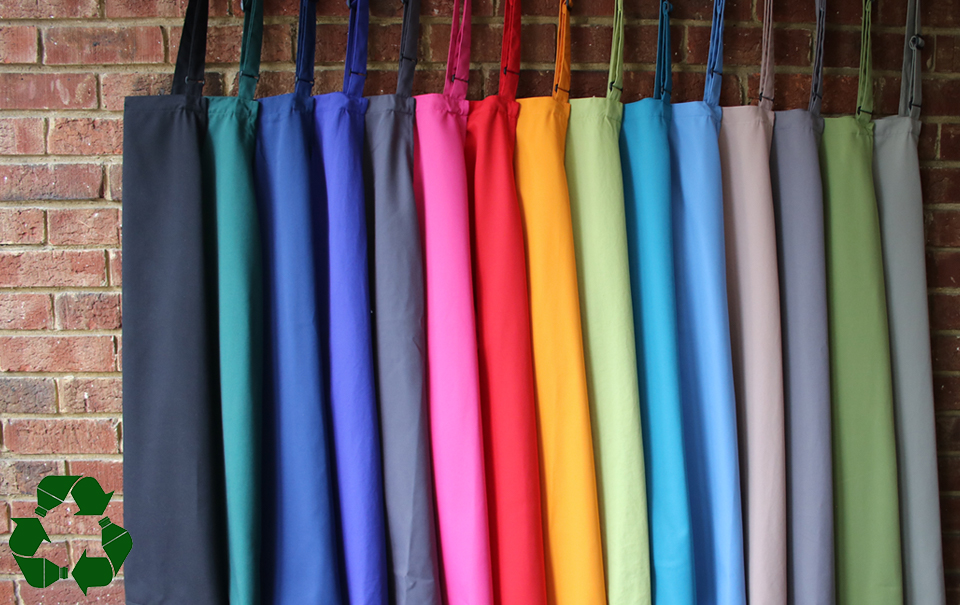 DP200 and DP210 bib aprons - 100% recycled polyester colour range
Dulux has named its colour of the year Bright Skies, a lovely fresh, calming blue tone which does what it says on the tin! If you fancy a lighter colour, which is slightly less vivid, then this is the one for you – check out our light blue garments for a close colour match!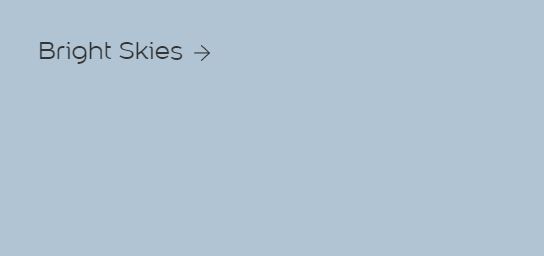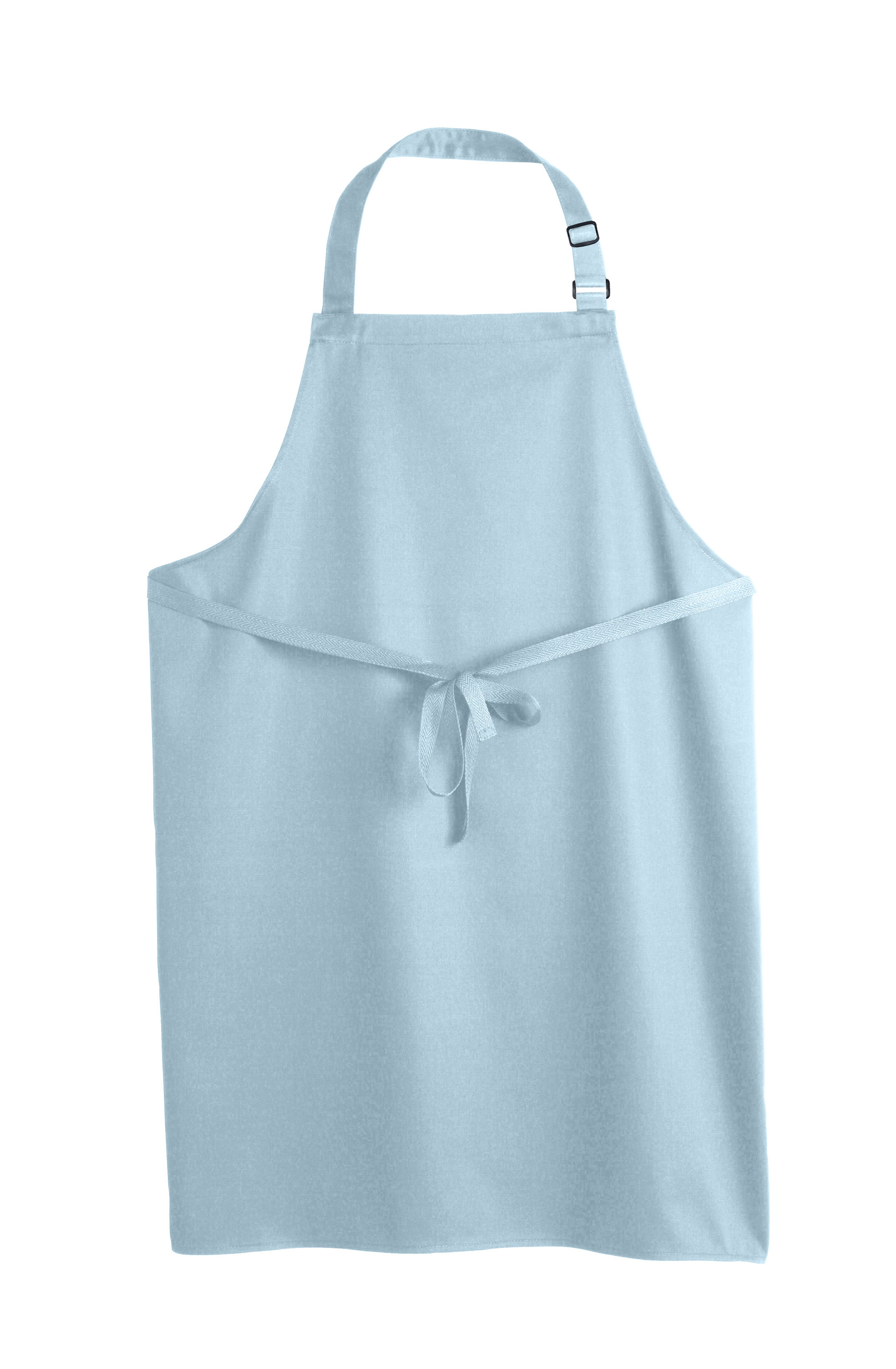 These exciting colours reflect our need for optimism and a fresh start as we enter a new uncertain time.
Mix and match
For all of those who don't wish to go all out in bright colours, the ever-popular neutrals and darker classic grey colours are being teamed with bright accessories and logos. The darker background contrast makes bright embroidery or heat seals simply 'pop'. A definite nod to the uplift in mood and resurrection of the sharper colour palette.


Hemlines up
In keeping with the maxim that hemlines rise in times of economic prosperity it is encouraging to see that shorter aprons are becoming increasingly popular to wear over casualwear. To meet demand, we have introduced a range of shorter aprons and also offer a service to shorten some of our aprons to allow for customer choice.
We have a very successful range of classic bistro waist aprons which vary in length, pocket location and includes a wide range of colours including Honeybird, Orchid and purple to match 2022's bright trend, making this the perfect range for the change in hospitality clothing.


Fit for purpose
Another trend we have noticed is that chef jackets are moving away from the traditional white, long sleeve, double breasted jacket with French turn back cuffs, towards a more fitted, tailored jacket with short sleeves. Colour is also becoming more popular with black and grey jackets on the rise, along with our new casual denim style in heathered indigo and grey (product code DF129 asymmetric jacket).
Our first knitted Piqué shirt (product code DF130) is proving very popular. Again, driven by demand and in line with everyday fashion and comfort, it has some of the more traditional features such as pen pocket and stand collar, but a modern twist for fit. A lovely fabric with comfort from our StayCool System and stretch from the knitted pique. A great all-rounder!
Slimmer fit garments are in great demand and are working well for us. We have introduced some of our jackets (product code DE92, DD20, DD08) with additional slim fit sizes for those who look for a more fitted jacket and sit in between our current standard sizes for a more comfortable fit. The addition of our StayCool System or CoolMax stretch panels helps to achieve a slimmer fit without restricting movement and has the added benefit of moisture wicking properties.


S-t-r-e-t-c-h
Comfort is key with workwear and this has been reflected not only with better fitting, lighter garments, but also with our stretch trousers for men and women. These have been welcomed and are well-loved. We went through a thorough development stage to obtain a hardworking, long lasting, comfort-giving stretch trouser, but the fabulous feedback we have received says it was worth it! Extensive wearer trials from customers and staff ensured that stretch remained, the fit stayed the same and the colour did not change.  Only when we had just the right combination did we put them into production and allow them out into the world!
"Good fitting and comfortable"
"Comfortable, good length, washes well and dries quickly."

Bright colours, shorter aprons, a closer fit and comfort are what to look out for in 2022 to keep your business and yourself on trend.