Let's start with our bib aprons - the perfect addition to any uniform, providing consistency, branding, comfort and in some cases, pockets for a wearable storage space.
Through the years we have tested, tried and retested to bring a collection of products which suit all of our customers' requirements. From simple additions such as strengthening the corners and straps, to more complex changes with bleach resistant fabrics, and most recently our recycled polyester fabrics. We have produced the widest selection for you, the user.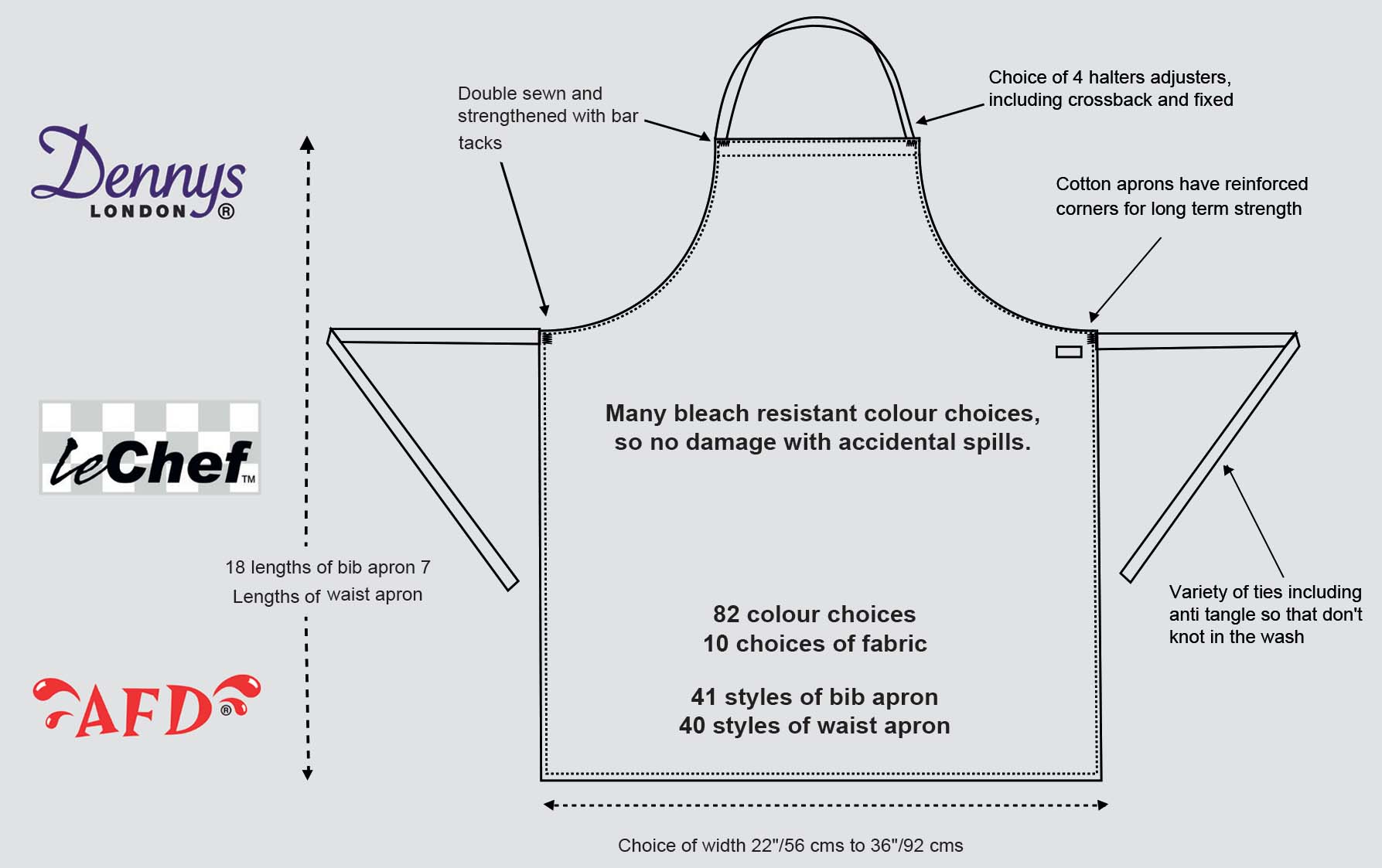 Now comes the part that requires a bit more thought - the halter. Bib aprons come with a multitude of options. From no adjuster to a classic slide adjuster, crossback style, and our patented system of an invisible adjuster which provides a hidden, smart solution. All are suitable for everyday wear.




Our bib aprons are available in narrow, regular, or full-size width, a variety of fabrics, fabric weights and colours – here is a simple guide for some of our best sellers to make your choice that bit easier.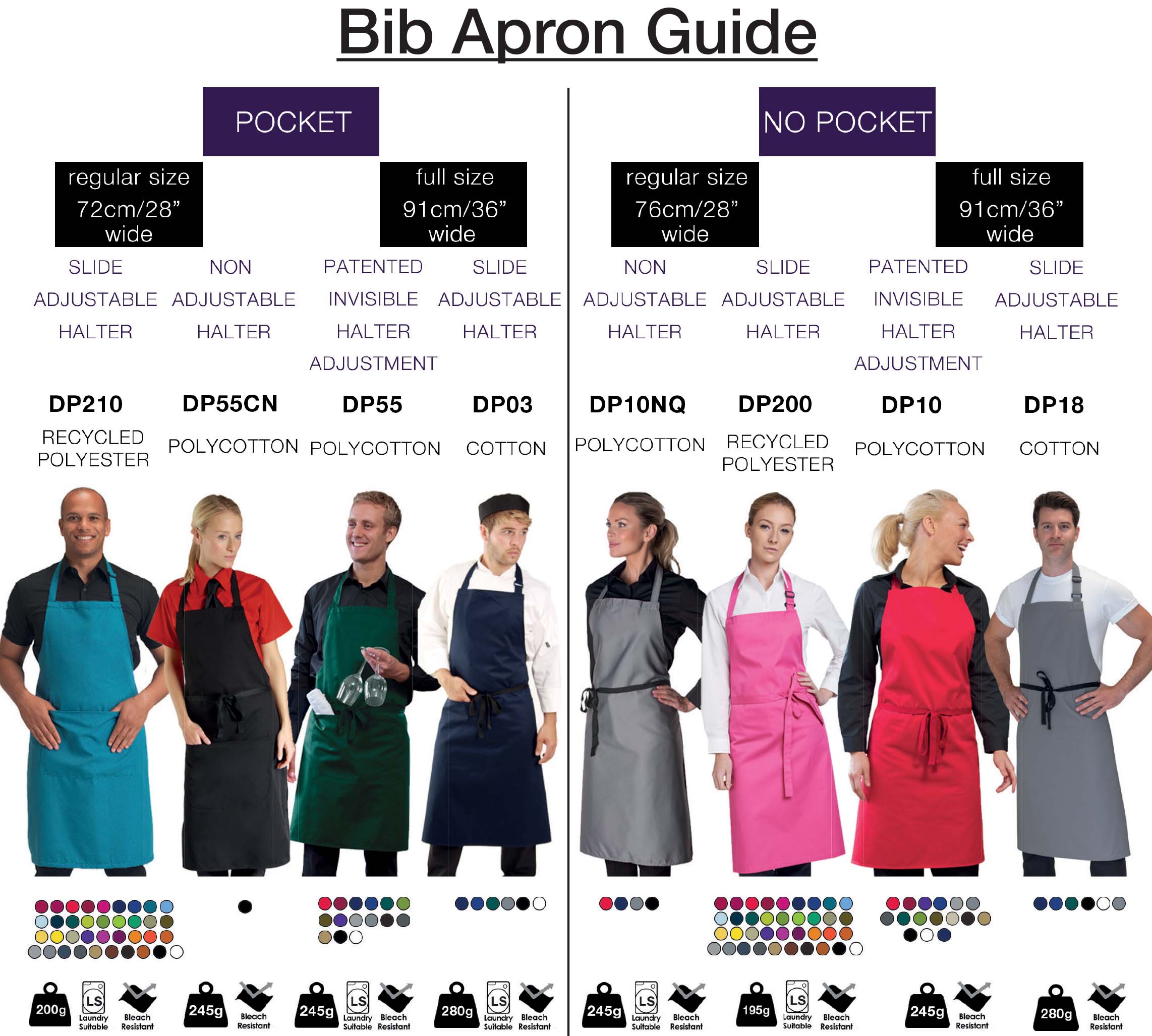 These might be half the size, but they are definitely not half the fun. Waist aprons are an absolute go to in so many industries and can be dressed up or down depending on the style required. With accessible pockets, space for branding, and a whole host of different lengths, these really are small but powerful pieces of uniform.
Our waist directory below shows product codes by varying lengths, widths, and composition to help you choose.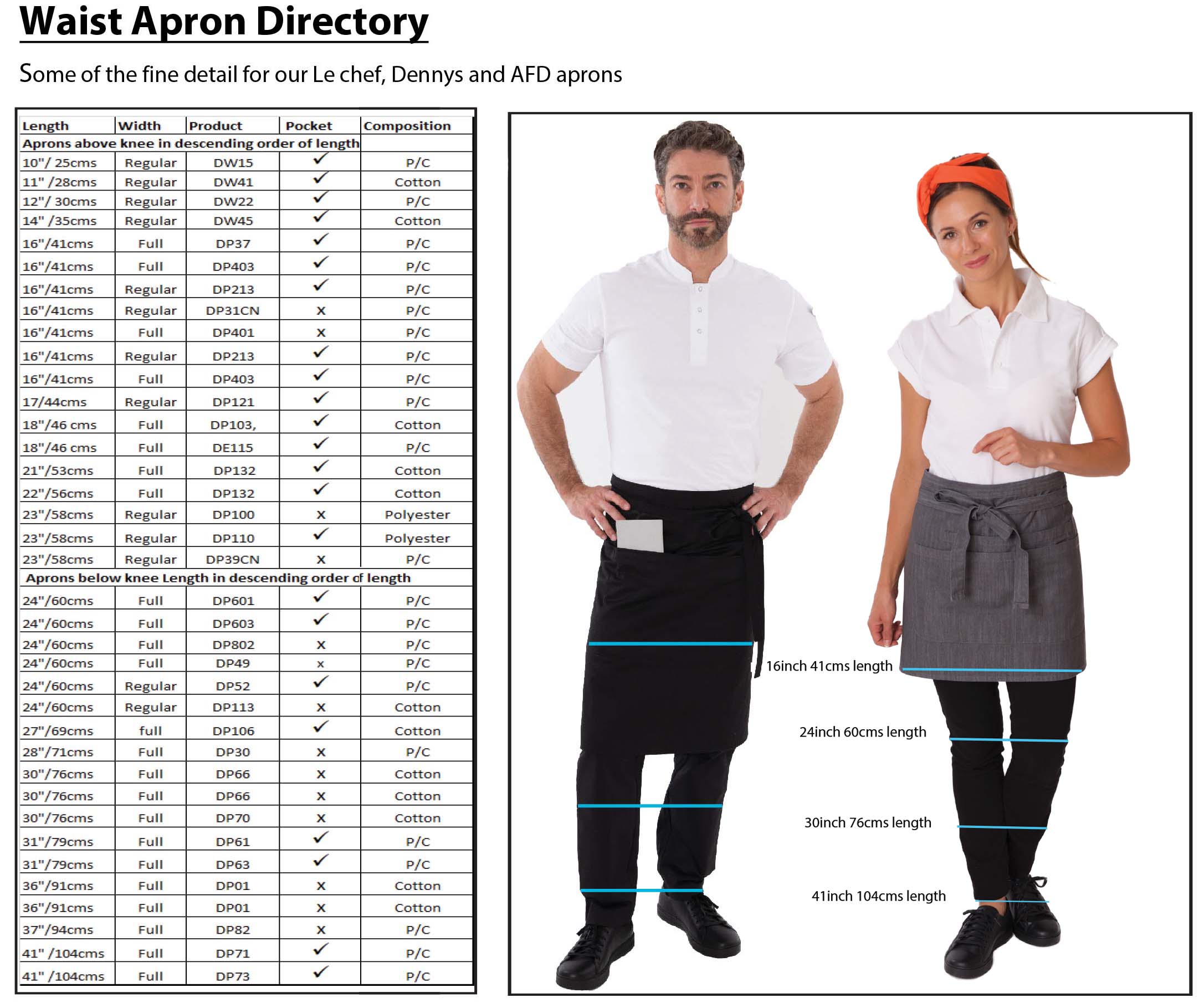 Both our bib and waist aprons have been designed with you in mind with our ranges including anti-tangle tie tapes, laundry suitability, bleach resistance, and a wide range of fabric choices, patterns and colours.
Personalisation
We also offer personalisation with our state-of-the-art embroidery machinery, allowing us to monogram, logo, flag, alter, personalise and more to your specifications.
Give us a call if you require any guidance on the above – we also have a handy filterable chart to make choosing easier, just ask us at sales@dennys.co.uk or call 01372 377904.